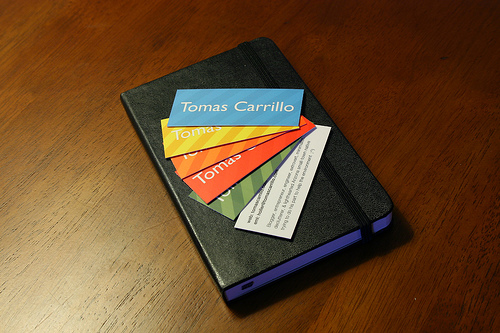 For those of you who have been following The Closet Entrepreneur blog, you'll know that I'm a sucker for MOO business cards! That's why it's with great pleasure that I'm announcing the business card inspiration competition from MOO!
MOO has provided us with 4 X 100 business cards and an accompanying business card holder 'The Showcase' for four of our readers. If you have yet to come across MOO, they love to print whether it's creative business cards, unique MiniCards, Postcards, Greeting cards, StickerBooks and more!
More About MOO
According to the MOO founders, MOO was born from a love of beautiful, high-quality print and design. MOO offer business card printing services to their customers, where you're able to either upload your own artwork or photos, or choose from their large selection of business card templates by talented designers from around the world. And of course, you can personalize with your own details. Their online templates and card building tools make printing beautiful and unique business cards and MiniCards easy.Take for example these Beautiful Notebook business cards by Jovanna Mendes de Souza.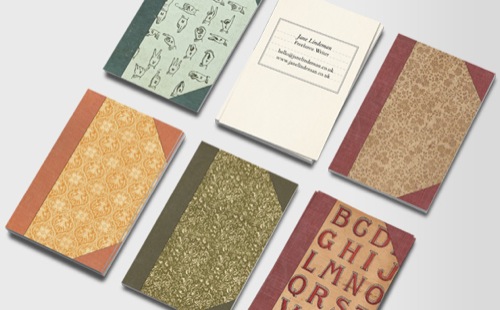 MOO Business Card Inspiration Competition Prizes
Entrants have a chance of winning one of four (4) sets of 100 business cards, plus a Showcase business card holder!
Entering is easy, for a chance to win one of the 4 sets of business cards and Showcase card holders – all you have to do is post a comment below and tell us one inspirational & motivational entrepreneurial quote and why it resonates with you in particular, OR you can let us know what unique and different uses you have in mind for your Moo Cards.
Four winners will be chosen from the comments below, and only one entry per person will be accepted. Also, please enter a valid email address so we're able to contact you.
The contest comes to a close this Friday, August 26th at 11:59 PM Pacific, and winners will be announced on Saturday, August 27th, so don't delay and enter now! Good luck!
Sincerely,
The Closet Entrepreneur
» This entry was filed under General and tagged with: businesscards