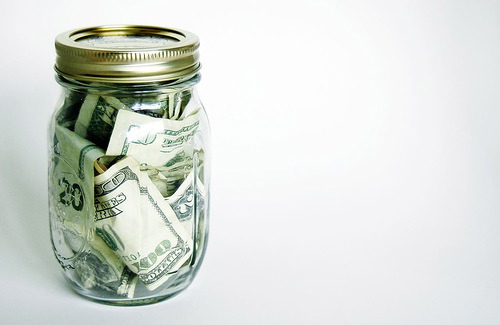 Everyone loves a bargain and if you're starting a business on your own, then there's nothing more important than finding ways to stretch your dollar and keep your budget in check. The last thing you need is to quickly exhaust your funds with new purchases and waste your precious time looking for bargains. The great thing is that 1) there are huge online marketplaces like eBay and Craigslist where thousands of merchants compete for your business on a daily basis, and 2) there are individuals out there who make a living finding bargains and passing the savings on to you. All you have to do is figure out a way to efficiently pool these resources into one place, and it starts with a feed reader.
Step 1, get a feed reader…
If you already have a feed reader then you're halfway there, simply move on to step 2. If you don't have a feed reader, then today is your lucky day. All Entrepreneurs Everyone and their mother should have a feed reader! Feed readers are extremely useful time savers; they're the TiVo of the internet with an added bonus. Using a feed reader is like having an intelligent primate surf your favorite websites and summarize any updates for you all in one place, thus freeing you up to do other things like work on your business (or sleep). View the video below for a great explanation of what a feed reader is, how to get one, and how to use one.
Step 2, subscribe to the bargain sites…
Now that you have a feed reader, the next step is to subscribe to websites that exclusively feature bargains. Of the sites listed below, BensBargains.net has the highest number of bargains featured on a daily basis. The site features a large variety of items including office equipment and furniture, software, computers and computer accessories, and even the occasional free slice of pizza or free Baskin Robbins ice cream. The other sites don't offer nearly as many deals, but they do feature specials from time to time that are worth taking advantage of. Websites are listed first, and the feed link is listed second in parenthesis (you can click on the feed link to subscribe).
Ben's Bargains (Feed Link)
DealsOfAmerica.com (Feed Link)
MyBargainBuddy.com (Feed Link)
TigerDirect.com (Feed Link)
Slickdeals.net (Feed Link)
Woot (Feed Link)
Yugster.com (Feed Link)
**By the way, Ellen of Confessions of an Infomaniac has a list of 50 Deal and Coupon Sites for the Bargain Hunter on her site; be sure to check it out!
*Hint* If you know a website that offers deals but doesn't offer a feed to subscribe to, then email them and ask if they are using an alternate service (like Dapper.net) to generate their feeds. If they have no idea what a feed is, send them to this article and tell them to get with the program!
Creating custom feeds from Craigslist and eBay…
If there's something in particular that you're looking for, then you can generate custom feeds from Craigslist and eBay specific to what you have in mind.
For Craigslist:

Simply visit craigslist.org, click on the link to your state and then the link for your city. From there you can perform a custom search (e.g., delivery van), click on a category, or perform a custom search within a category. The generated page will feature your results and you can find the custom "RSS" link at the bottom of the page.
For eBay:
eBay doesn't offer a custom feed for your searches, but fellow entrepreneur and blogger Sean Tierney found a service called RSSAuction.com that does. You simply perform a search the same way you would on eBay, and a feed link is generated for you to subscribe to.
In conclusion…
The internet has brought together thousands upon thousands of merchants competing for your money and your business, and there's no reason why you shouldn't take advantage of this competitive marketplace for the benefit of your own entrepreneurial endeavors. With some patience and a feed reader doing all the work for you, you're likely to find just about anything your business needs at a price that will make you and your budget happy.
Sincerely,
The Closet Entrepreneur
Post Scriptum: If you know of a site I missed, or you yourself have a bargain hunting service, leave a comment or email me and I will be more than happy to add it to the list above. Also, be sure to check out The Staples.com Bargain Hack for more bargain finding ideas.
» This entry was filed under Advice and tagged with: bargains, bootstrapping, shopping