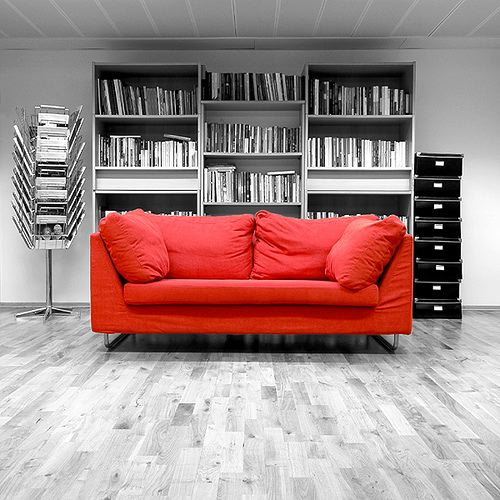 Your Gmail inbox is about to reach the next level of anal-retentiveness! Although Gmail doesn't have a search operator for unlabeled emails, there is a way to find all unlabeled emails in your inbox.
The Good News!
Gmail's advanced search operators can be used to locate all unlabeled emails by using the following search query:
-(label:your-1st-label OR label:your-2nd-label OR... label:your-last-label OR from:me OR in:chat)
So, if you had two labels named red stapler and Milton, your search string would look like this:
-(label:red-stapler OR label:Milton OR from:me OR in:chat)
Take note that every space in a label must be replaced with a hyphen. Also, the from:me and in:chat snippets exclude all emails that you have sent or are part of a saved chat; remove these items if you want your unlabeled sent messages and chats to appear.
The Bad News…
First, the code does work as advertised, but Gmail's conversation feature may group related email regardless of whether they are labeled or unlabeled.
Second, typing up a search string for a few labels is easy, but typing up a search string for several labels is a complete pain!
The Solution, Generating Your Search String…
Firefox + Greasemonkey users have it easy since Jaidev created gmailUnlabelled, a Greasemonkey script that creates an unlabeled button in your sidebar.
If you're not using Firefox or Greasemonkey, then download my Unlabeled Gmail Search Spreadsheet which generates a search string for you. Simply follow the instructions located in the spreadsheet.
Excel 2004 for Mac users can download a reformatted version of the spreadsheet by clicking here.
Dealing With Labeled Emails That Show Up In Your Search Results…
As mentioned before, there's a chance that labeled emails will show up in your search results. To circumvent this problem, you can either 1) select the email and add the same label again, or 2) add a new label (e.g., Read, Labeled) that shows it has already been read/labeled. Just remember that you will need to add a label:your-new-label to your search string to account for any new labels you create.
In Conclusion…
In this day and age of Inbox Zero, GTD productivity hacks, and the super-sized giga-inbox, having a well labeled and organized inbox can help you stay on top of all your important emails and follow-ups. If you have any questions or tips for keeping your Gmail inbox organized and well labeled, leave a comment below!
Sincerely,
The Closet Entrepreneur
» This entry was filed under Tools and tagged with: Excel, gmail, organizing, tutorial