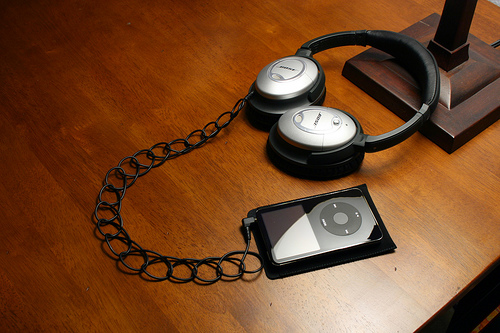 I hate cable clutter, but what does one do with stray cables that can't be hidden behind a desk or concealed in wire loom?
Thankfully electricians, climbers, and roadies have been dealing with cable clutter for years, and they've utilized a nice technique that we can take advantage of!
The Chain Sinnet Cable Wrapping Method
The chain sinnet (aka chain braid, daisy chain, or monkey braid) is a cable shortening and storing method that can be used to make stray cables a little more pleasing to the eye.
You creating a chain sinnet by making a loop at the base of your cord, then pull the remaining cord into each new loop. Be sure to keep your loops loose to avoid damaging the cord.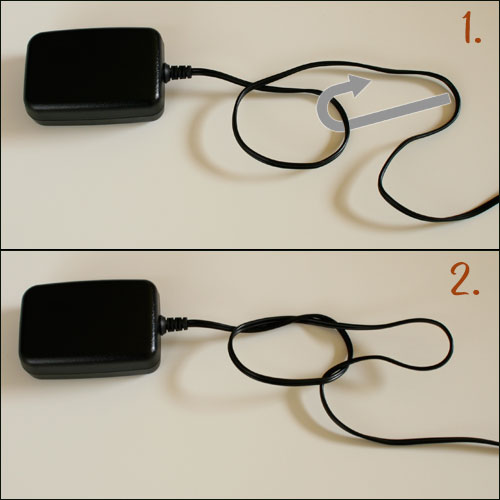 Ultimately, you should end up with something that looks like this: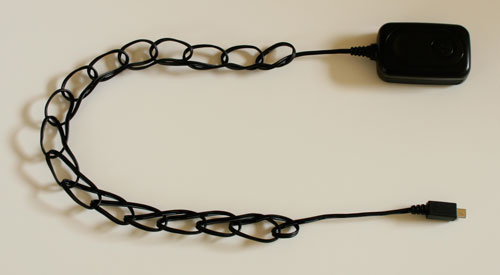 The sinnet process can be confusing, so here's an uber cheesy video that shows you how to create one; just note that the starting loop is different in the video.
In Conclusion…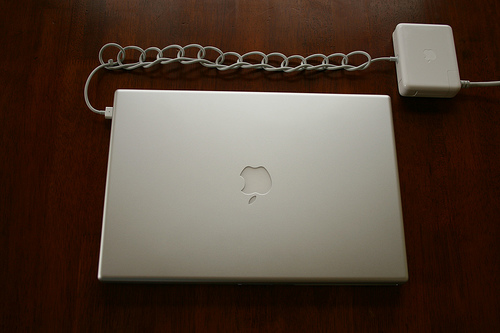 I wouldn't recommended using the chain sinnet technique on all the cords in your home and office, but it's something to consider when tidying up extension, speaker, power, and headphone cords that lie in plain view.
Anyway, leave a comment if you're aware of any other methods to deal with cords that can't be hidden!
Sincerely,
The Closet Entrepreneur
» This entry was filed under Advice and tagged with: Advice, declutter, organizing, tips